mOS is a purpose-built MEDDICC platform making it easier for you to execute best practice so you can advance your career, drive growth and boost your pipeline.
So you've spent time becoming a master of MEDDPICC and gaining your certification? Now what?
We often find that our customers ask where they can store all of their MEDDIC related information, with some customers investing heavily in add-ons to their CRM that aren't flexible, smart or purpose-built.
That's why we developed mOS. It's easy to use with over 185 hours of UI and UX design and it's built by you, for you – meaning we carried out over 80 research interviews to make sure we designed something that suited an array of businesses, people and processes. Our mOS is the easiest way to communicate deal certainty!
There are plenty of sales tools that ask you to input data, but precious few that give you something back. Our mOS is different. Gain deal visibility from a platform you can trust, built by the MEDDIC experts themselves.
REDUCE THE GUESSWORK WITH OUR MEDDIC SCORING ALGORITHM
Many companies often spend time implementing their own MEDDIC scoring to company processes, reducing time spent on the stuff that matters and creating a MEDDIC score that lacks depth and science. Our mOS has been designed by the experts with its very own scoring algorithm. Thousands of hours have gone into building an intelligent scoring process that allows you to work proactively and with predictability. All the while, our mOS scoring is constantly evolving based on data.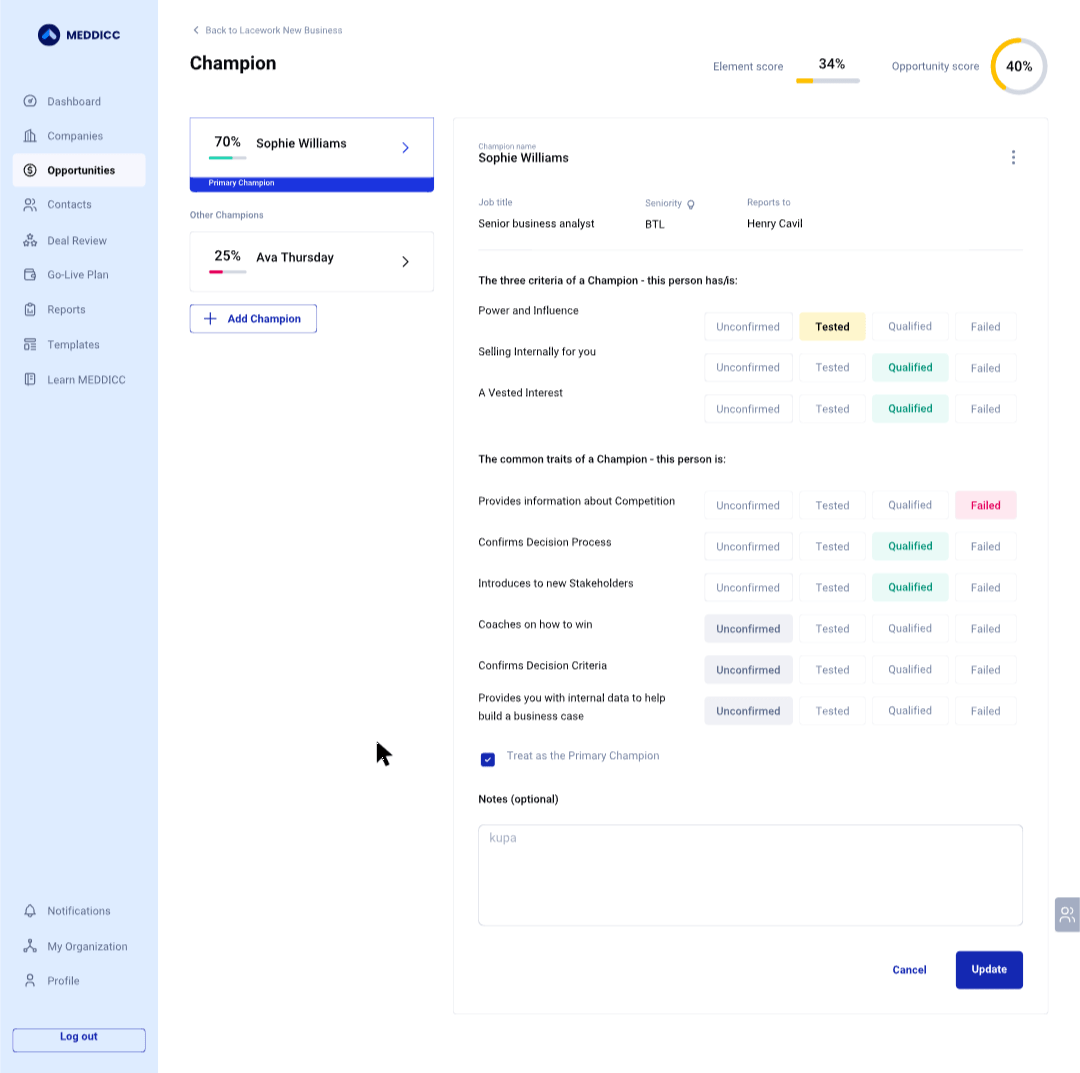 ACCESSIBLE DATA-DRIVEN INSIGHTS
What do we mean when we say we give you something back? Well, what if everyone that was using our mOS within the same industry as you closed 90% of their deals faster when the Economic Buyer was engaged in the first week? It would be a game-changer to know that right? A faster, more data-driven process means you'll have a greater chance of clinching the best deal.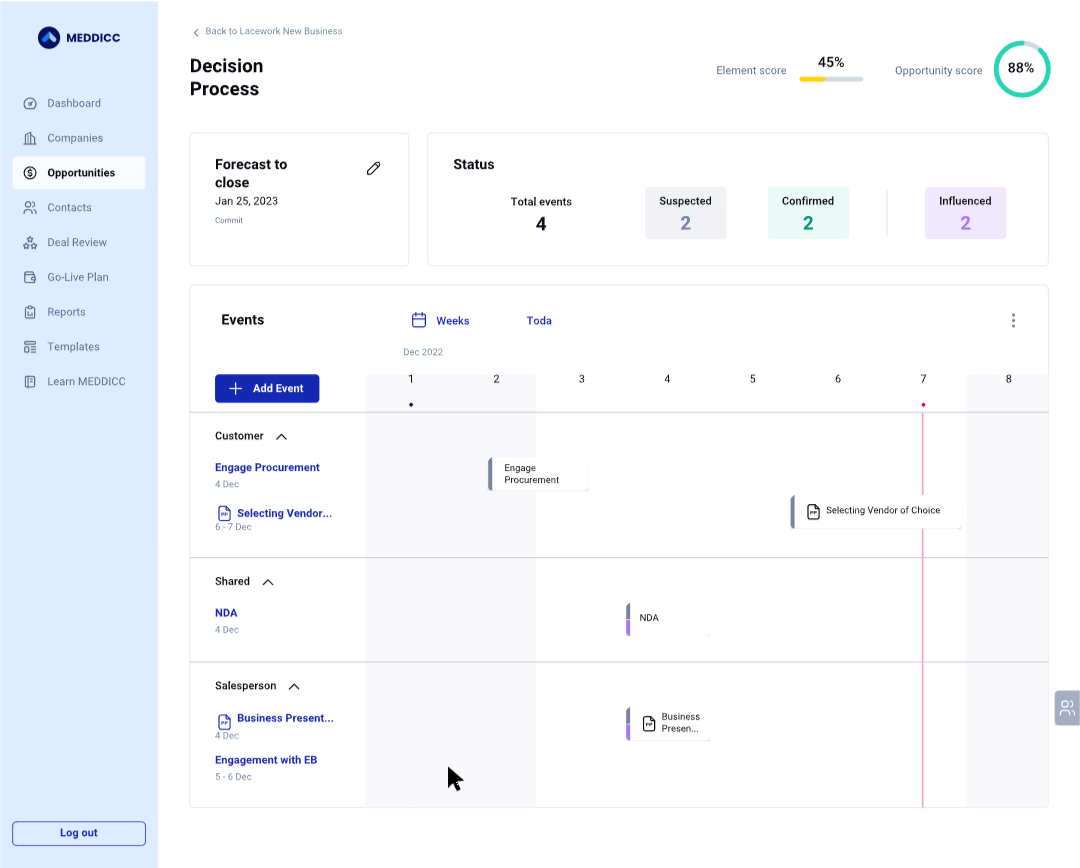 TIMELY PROMPTS AND ADVICE
Perhaps your tasks are piling up and you've not prioritized working through a particular deal. Not to worry, we'll send you timely prompts to ensure you're working through your deal and making progress every step of the way. We'll even send you snippets of advice to make sure you're getting the very best out of the platform. Sell more, earn more.