How to configure the integration between mOS and SFDC
After you receive the link, simply follow the steps below:
Open on the link you received.
Install the package via URL and provide your Salesforce Org Credentials when requested.
Choose the option "Install for all users" and click install.
The package will install and you will get an email notification.
Step 1 - Install the Package
Once you have received the latest version via URL, click it and Provide your Salesforce org credentials – Username and Password.
Step 2 - Choose the option "Install for all users".
The package is available to all users by default. However, you can control which users have access to it by assigning the mOS permission set to specific users.

Step 3 - Install the package
Once you click Install on the previous step, it will start installing in your Salesforce Environment.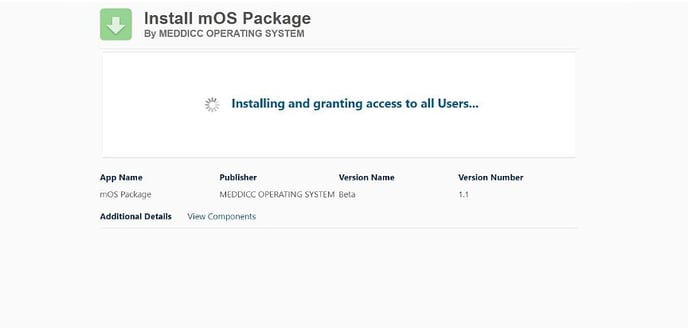 Click Done when the "Installation Complete" message is displayed.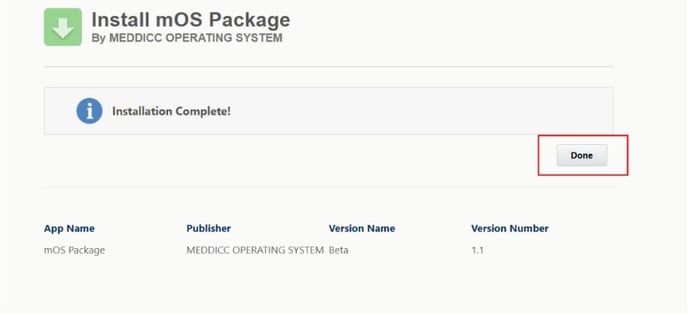 On completion, an email is sent to the admin installing the mOS package.