We released a brand-new date selector for the Dashboard, a powerful Winni-themed maintenance screen and implemented numerous UI improvements to help enhance your experience!
Our team has been working hard behind the scenes, and now we're delighted to share our exciting new product updates for this month!
We hope you 💙 them as much as we do!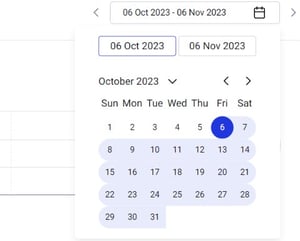 A brand new date selector for the mOS Dashboard
We're excited to announce the release of a brand new date picker on the Dashboard, which provides a more intuitive and flexible way to choose date ranges, making it easier to access and analyze your data. With this update, you can quickly pinpoint specific time periods, enabling more precise insights and decision-making!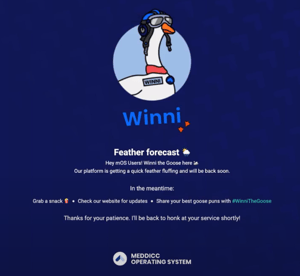 A state-of-the art mOS maintenance page
We're also excited to share with you our new maintenance screen featuring Winni, designed to keep users informed about scheduled downtimes and system improvements. This enhancement ensures transparency and allows users to plan accordingly, minimizing disruptions and optimizing their experience with our services.
Last but not least, we addressed a few bugs to enhance your overall user experience, ensuring smoother and more reliable interactions with our platform. These fixes aim to eliminate any unexpected issues, providing you with a more seamless and enjoyable usage.


⭐We value your feedback, so please don't hesitate to share your thoughts and experiences with us as you explore these new features!
Also, if there are improvements you'd like to see added to the mOS, feel free to share them with us directly!