21 June 23
Time to read: 1 minutes
Unveiling Winni: Revolutionizing the MEDDPICC Sales Process through AI
Embrace deal confidence with Winni's strategic insights and real-time AI guidance, taking MEDDIC's proven framework to new heights

MEDDICC, the pioneer in delivering modern sales excellence, is proud to announce the upcoming launch of Winni, an AI-driven strategic assistant built into the MEDDICC Operating System. Winni employs advanced technology to identify strengths and weaknesses in complex deals, providing invaluable insights that leads to more closed-won revenue, faster.

In today's dynamic sales landscape, sellers are constantly faced with complex and multifaceted deals. Identifying where to go next and how to move deals along can sometimes be an overwhelming task, leading to deal uncertainty and challenges in closing. Fully embedding MEDDPICC within your sales teams and organizations can take time, and until you do so the full value cannot be realized.

Enter Winni: an AI solution designed to streamline any sales cycle. Winni's advanced algorithms provide real-time guidance and intelligent deal qualification, derived from comprehensive data on complex sales opportunities. By suggesting key actions, ranging from strategic decisions to tactical moves, Winni empowers sellers to close more deals, quicker and more effectively.

"Winni is not just an AI tool, it's a strategic partner that empowers sales professionals to turn deal uncertainty into confidence," said Andy Whyte, CEO of MEDDICC. "By only tapping into the wisdom of top performers who have completed the MEDDPICC Masterclass, Winni provides unparalleled insights to navigate even the most challenging deals."

Our revolutionary product also provides MEDDPICC enablement on-the-go by providing proactive and contextual best practices. This unique approach transforms doubt into certainty, equipping sales teams with the skills they need to thrive in the modern sales environment.

Head of Engineering, Scott Roberts, said, "Winni doesn't just provide advice learnt from other tools and random blog posts – it learns from the very best. It uses data-backed examples and reliable insights to guide users through each deal, ensuring sales professionals never feel uncertain about their next step."

In addition to empowering sellers, Winni offers a seamless user experience. Access to Winni and all its benefits is simple, allowing users to start reaping the rewards immediately. Learn more here.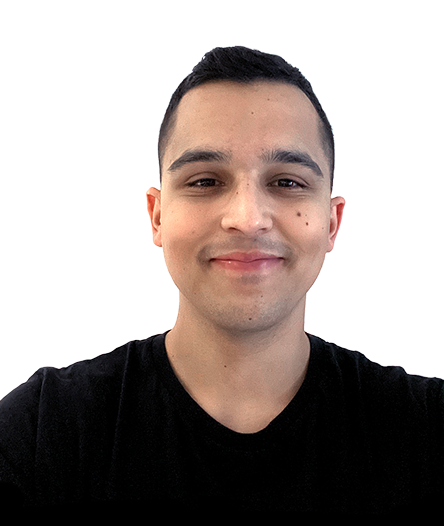 Cameron
Cameron Dhaliwal serves as the Content Manager at MEDDICC, with a rich history in regional journalism, public relations at PokerStars, and digital marketing agencies. Specializing in content creation and strategy, Cameron's expertise spans media, technology, and sales enablement. His work at regional news outlets laid the foundation for his passion in Public Relations, which was further honed during his time at PokerStars. Now at MEDDICC, he leverages his diverse skill set to optimize sales and GTM content.