3 February 23
Time to read: 3 minutes
How to get a MEDDPICC 360 approach in Your Organization
When you are building an organization primed for success, the biggest challenge can be implementing a vision, a mission, and a strategy that is incorporated from top to bottom and is a proven driver for success.
In addition, you will often see companies prioritize a direction and game plan that is measurable - something that shows results provide benchmarks and produces data for analysis.
MEDDPICC has established itself as the ultimate Go-To-Market (GTM) and Customer Lifecycle framework that allows businesses to align optimally with stakeholders, processes, and value with customers and identify their ideal customer persona.
Why MEDDPICC Revolutionizes Your Organization
With MEDDPICC functionally and cross-functionally adopted in your business, your organization has the potential to be more effective from top to bottom. It can be your GTM team knowing which customers to allocate more resources to, or your marketing team having the exact pain points to push in their campaigns.
Through MEDDPICC enablement, an organization can spot which customer prospects are most likely for success, and then can collaborate with higher efficiency with the decision-makers.
MEDDPICC can become the driving force for success in organizations, boosting efficiency and effectiveness.
If you think enabling MEDDPICC throughout your organization is enough, you need to catch up on the full potential of the framework.
MEDDPICC works best when it is embodied, operationalized, and working 360 degrees.
Strong leadership can get you to a certain level of success, but the MEDDICC Mindset can elevate your whole organizational potential.
There are three components we believe make up a complete optimization and 360-degree approach of MEDDIC:
Resources geared toward adoption
Operationalization through mOS
Enablement is the first crucial stepping stone to gaining a MEDDICC mindset - without your GTM arm being in sync and playing from the same playbook, it will not be part of the operating culture.
With training and adequate resources after the enablement stage, you allow team members to not just fully understand MEDDIC but embody it in their processes - this will inevitably lead to more success and increased performance.
One of the greatest challenges leaders face with MEDDIC enablement and adoption is having the framework consistently applied with ultimate certainty, having it become second nature and operationalized throughout their GTM teams.
Those within a GTM team, especially those new to MEDDPICC or new to organizations that have adopted it, can be guilty of learning it but not truly living the methodology. This can lead to the organizational detriment and lower performance of GTM teams.
Thankfully, with a solution like mOS, those worries will be in the past. Sales teams across the globe have access to software that can operationalize and create a 360-degree culture in your organization.
Individual contributors and leaders will now have somewhere which makes them accountable for applying MEDDICC elements to their deals and prospects, creating a MEDDICC mindset like no other.
Following these steps will take you from simple enablement and adoption of MEDDPICC to having it as second nature, gaining a MEDDICC mindset, and being able to embed it in your organizational culture.
Going From Zero-To-One With Customers with MEDDIC
Using Peter Thiel's Zero To One, you can get a clear picture of the difference your sales approach will have with customers.
Peter Thiel believes there are two notions: going from Zero to One and One to N. The former is creating something new, whereas One to N is lateral progress and working on something already present.
Going from Zero To One with MEDDPICC is the only way to achieve full vertical optimization, instead of slow and incomplete lateral adoption.
MEDDICC's own CRO, Pim Roelofsen, believes that MEDDPICC enablement is the first stepping stone of the 360 approach.
Pim says: "Getting a GTM team enabled in MEDDPICC is a great start, but it's also just a start.

"To get to the MEDDICC Mindset state and big positive impact, it's key to ensure adoption and operationalization.

"This is why I'm beyond excited about the 360-degree approach."
By empowering and building towards a MEDDICC mindset for your GTM team, you can embark on the Maturity Model and begin to reap the rewards with your customers.
Complete buy-in presents your organization with a higher level of quantifiable success and boosts your quality of prospects and degree of success with existing customers.
To optimize MEDDPICC in your organization, enquire about our MEDDICC Memberships and use mOS to gain a 360-degree of the MEDDPICC framework.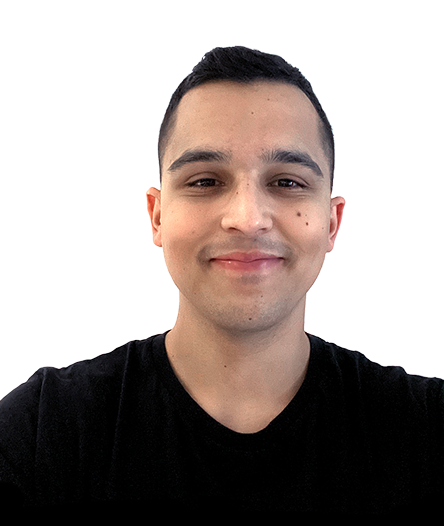 Cameron
Cameron Dhaliwal serves as the Content Manager at MEDDICC, with a rich history in regional journalism, public relations at PokerStars, and digital marketing agencies. Specializing in content creation and strategy, Cameron's expertise spans media, technology, and sales enablement. His work at regional news outlets laid the foundation for his passion in Public Relations, which was further honed during his time at PokerStars. Now at MEDDICC, he leverages his diverse skill set to optimize sales and GTM content.