2 March 23
Time to read: 5 minutes
How to Leverage MEDDIC To Improve Sales Success: A Comprehensive Guide
The best sellers in our industry always look for ways to improve their success rates; they leave no stone unturned in being the best salesperson they can be.
One of the most proven and trusted ways for sales professionals to improve, identify weaknesses, and close deals more effectively are MEDDIC. The MEDDIC framework has assisted sellers for years. It has become one of the most adopted methodologies by CROs and senior sales figures as they look to become their most efficient and effective.
Whether it created a more qualified pipeline or better resonating with the prospect, MEDDIC has revolutionized the way sellers can go through the process with more speed and higher potential for success.
In this blog post, we'll show you a comprehensive guide to the MEDDIC framework and how you can apply it to your sales skills to improve your success rate.
What is MEDDIC?
MEDDIC was a sales framework created to implement a more efficient and effective sales process, especially regarding complex and technical sales. The acronym MEDDIC stands for Metrics, Economic Buyer, Decismetrion Criteria, Decision Process, Identify Pain, and Champion, all critical cornerstones of the MEDDIC framework.
Metrics: this refers to measurables that you can use within the process. This can be M1s, which are previous outcomes you have created for customers, and M2s, Metrics personalized specifically to the prospect. M3 Metrics are validated M2s, that can go into the M1 bank after the solution goes live.

Economic Buyer: This person within the prospect organization has the authority and responsibility to make a buying decision. Identifying them is crucial in your sales process.

Decision Criteria: These are the critical aspects of what a prospect thinks about when going through their potential suppliers or vendors to make a purchase.

Decision Process: These are the steps a prospect goes through when evaluating their options before purchasing.

Identify Pain: By identifying the pain, you understand the obstacles and challenges a prospect faces and how your solution can help them.

Champion: Arguably the most critical element, a Champion is someone who sells for you internally in the prospect business.
When a seller adopts the MEDDIC framework, they can go through the necessary details of a deal, looking at a holistic view of the prospect's needs, pain points, and the process they go through. Sales professionals can create a tailored approach for each prospect, developing messaging that resonates with the prospect and creates a better opportunity for a successful sale.
How You Can Enable MEDDIC in Your Sales Process
Enabling and adopting MEDDIC in your selling process is simple, requiring a few steps once you have qualified a prospect. The critical starting point is to find the Economic Buyer and Champion within the customer organization.
Finding these individuals can also help you to begin Identifying the Pain within their business, seeing where your product or solution fits in and soothes the pain. Understanding these key elements can give you the platform to tailor messaging that hits the prospect better than any generic competitor can.
Once you begin tailoring your messaging, you should evaluate the prospect's Decision Criteria and Decision Process, allowing you to position your product in the best possible position. Find out how your solution can match the prospect's needs and wants, and prepare your messaging to overcome objections.
Most importantly, the final implementation of MEDDIC comes with developing your relationship with the Champion in the customer organization. You should never forget that the Champion isn't always just one person. It can sometimes be a group of critical decision-makers you will need to get to know, understand, and use to advocate your solution internally.

How to Use MEDDIC to Qualify Deals
Closing a deal is the most crucial and intricate part of the sales process; thankfully, MEDDIC can make it much more manageable. As you analyze your deal process, you should evaluate the MEDDIC elements and qualify the deal holistically. Understanding the Metrics of the agreement will allow you to see where your product fits with the customer and where it makes a good fit.
You should evaluate the Economic Buyer and correctly assess their authority and responsibility within their organization - this is a crucial step, as getting this wrong can jeopardize the whole deal. When you have the correct Economic Buyer in your deal process, you can get to grips with the budget and the timeline.
The Decision Criteria and Decision Process evaluations allow you to understand how your potential customer comes to their decision and what they think about when they select their chosen product. Knowing how the customer feels and their steps, you can tailor your message to these critical components.
Identifying the Pain within the customer organization gives you the perfect opportunity to fit your product to where it is needed most, combining it with Metrics to create a sense of urgency in the selling process.
Common Challenges with MEDDIC Enablement
Just like adding any framework and mindset into an organization has challenges, MEDDIC is no different. One of the most frequent ones we help customers overcome is getting complete enablement from an organization and gaining what we call the MEDDICC mindset - when you put your business in a position to operationalize MEDDIC 360 across your entire organization in a vertical process.
When you train and enable your sales team, you should ensure that everyone understands MEDDIC fully during this pivotal stage.
Once MEDDIC is enabled within your sales team, another potential pitfall can be gaining relevant information about the prospect's decision-making process. It can be tough to get, but it is crucial to apply MEDDIC correctly. A great way to get past this challenge is to create stellar relationships with Champions in the customer's organization - this will be a critical driver for success.
The MEDDIC framework can open the door to more potential for sales professionals. Qualifying prospects, building a deal, and closing the sale can all be positively affected by MEDDIC. Organizations can scale their revenue and growth by operationalizing MEDDIC and adopting a MEDDICC mindset.
To begin your MEDDIC mindset adoption with your team or business, click here and enquire today!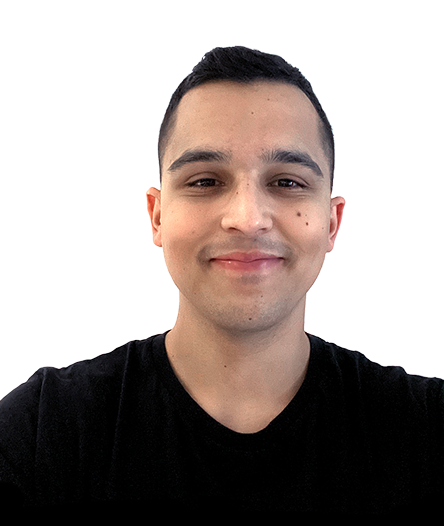 Cameron
Cameron Dhaliwal serves as the Content Manager at MEDDICC, with a rich history in regional journalism, public relations at PokerStars, and digital marketing agencies. Specializing in content creation and strategy, Cameron's expertise spans media, technology, and sales enablement. His work at regional news outlets laid the foundation for his passion in Public Relations, which was further honed during his time at PokerStars. Now at MEDDICC, he leverages his diverse skill set to optimize sales and GTM content.