30 May 23
Time to read: 4 minutes
Behind the Curtain: What's MEDDICC really like?
At MEDDICC, one thing we think that makes us stand out is simply our human approach to sales. We are just people, selling to people, and we never want to lose sight of that. That's why it's a mindset we take internally too; although we are mostly remote-based, we are still just people working with people. For us, business isn't just about the work we do (though we are very proud of it), it's about the people we work with.
And so, the purpose of this blog is to share a bit about us and the culture here at MEDDICC, for those of you who don't know us that well yet. Not the individuals necessarily; you can find all about the minds behind MEDDICC here. Instead, we're going to look at MEDDICC as a company - like Dorothy in Oz, you can have a peek behind the curtain and take a real look at how the wizard works. To do that, we raided our Glassdoor reviews - the anonymous feedback from MEDDICC employees - about what it's really like to work at MEDDICC. And so, here are the highlights.
Freedom & Trust
A member of our Marketing team put it best: at MEDDICC, "you get out what you put in. [...] There's no living in fear of appearing inactive on your laptop... everyone is very mature about the way of working!" Two big elements that go hand-in-hand at MEDDICC are freedom and trust; the freedom to do what you need to at your own pace, and the trust that you can do it well. It's not that there's no accountability, but rather an understanding that people will still work hard (and arguably, work better) without someone looking over their shoulder. In fact, trust is so important at MEDDICC that as part of our internal processes, we have a 'trust battery' that charges up when something increases a sense of trust in the team.
Supportive Environment
An important thing about us is that we really put the team in teamwork. Not only do we know that there's no shame in asking for help, we actively encourage it. Our team is eager to help one another, and give feedback when it's needed. This begins during the early stages of onboarding - as one of our team members puts it, "The management team goes over and beyond to ensure your smooth transition into the company." New-starts and long-term employees alike, an effort is made to ensure that the entire team is up to date on all things MEDDICC - whether that involves one-to-one meetings or external training courses. This is all a part of MEDDICC's overall growth mindset - we operate not only with the constant drive to keep improving individually, but to push the growth of MEDDICC as a whole.
Strong Team
We might be biased, but one element that kept cropping up in our feedback was the strength of the MEDDICC team as a whole. Across the board, we're lucky to have incredible people doing incredible work. As our CEO Andy Whyte often says, "With a team like this, who could stop us?" Not only do we believe in the work we're doing, but we believe in the people we work alongside. Not to brag, but the consensus is clear: when you're working with talented people who are constantly striving to do their best, you can't help but be motivated to do the same.
All-In
Part of what drives MEDDICC forward is the fact that everyone is pulling together towards the same goals. Every aspect of work at MEDDICC is tied to our central mission to create a MEDDICC mindset, a mission that team members have described as "really transformative and inspiring." As a result, nothing feels pointless. Everyone's input is important and valued, and everyone has the opportunity to make an impact in what we do.
Balance
Life at MEDDICC is one where boundaries matter. We know that without a work-life balance, both aspects suffer. When you are working, you are expected to be focused and all-in. But when you're not, you are encouraged to take that time for yourself. The best work is done by people who are ready to do it, not people who don't get enough time to recharge.
Fun atmosphere
Of course, that's not to say that when we're working, it's all work, no play. From debates about the best desserts to sports rivalries, we try to cultivate a culture that's both fun and encouraging. While being a remote team can have its struggles, we make efforts to meet up as a team, both as the broader team and on a smaller basis. At our quarterly MEDDICC Offsites for example, we put in effort to promote a lively atmosphere without imposing 'forced fun'. This is an attitude we try to keep in mind always - we're passionate about our work, but we don't take ourselves too seriously, and we mean that. Did you know we have awards for Best Slack Banter?
It's Only Just Beginning
One thing that sets MEDDICC apart from the rest for us as a team is how exciting it is to be involved. As one of our team members said, "there's something special about being at the start of this journey." MEDDICC is still relatively new, but the growth we're already seeing is incredible. For us, it feels like we're all climbing onto this rocket that's minutes from soaring through space, and that brings an invigorating push every day to reach for the stars.
Reading all that, you might be wondering where you can sign up! But one thing we value at MEDDICC is honesty, and we're humble enough to admit that working at MEDDICC isn't for everyone. Working remotely can have its problems, and though it comes with benefits and efforts to counteract those problems, some people will be more likely to thrive in an office. Along with that, at MEDDICC, we're busy, and there's only so much time in a day. You need to come to work with a Get Stuff Done mentality. There's no room on the MEDDICC bus for passengers, only drivers (which is why we have a really big steering wheel).
Hopefully reading that has given you an insight into MEDDICC, and there's no wizards behind the curtain pretending to be something they aren't.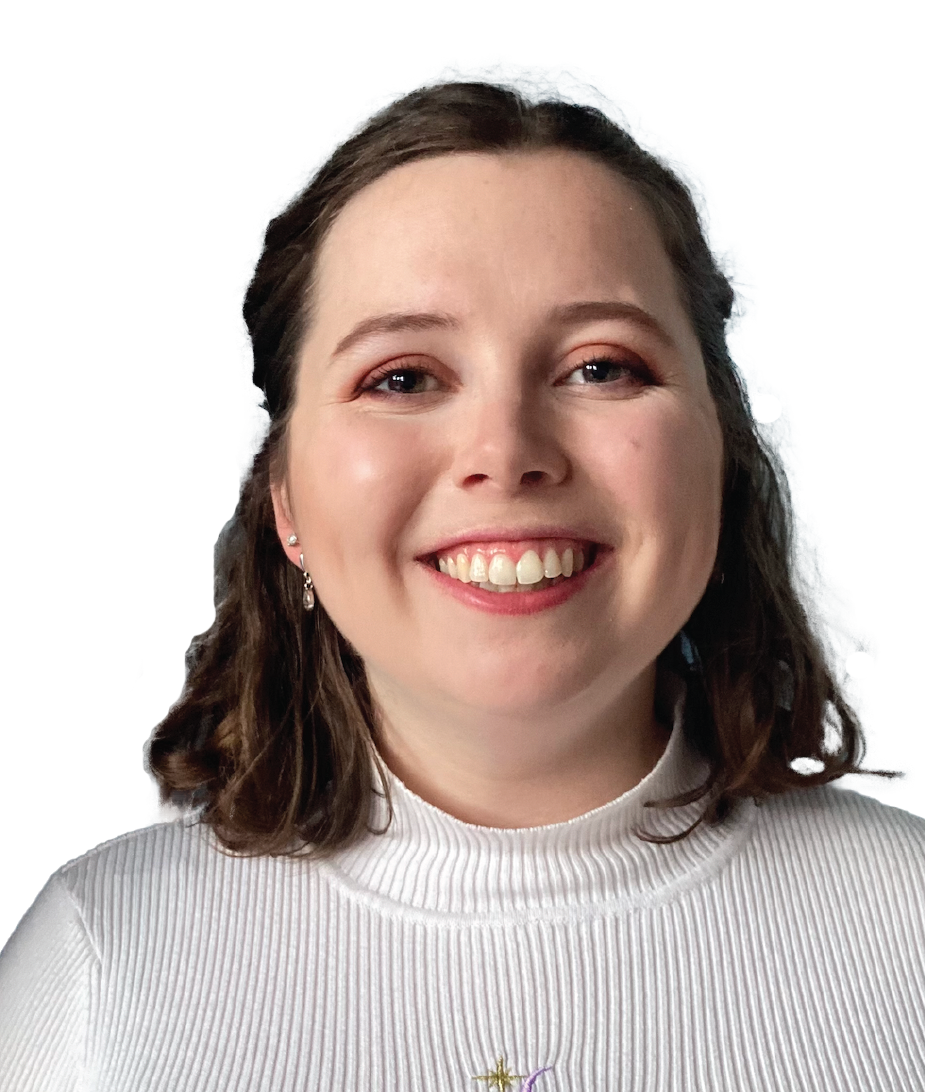 Robin
Robin Daly is Content Editor at MEDDICC, and is responsible for different long-form pieces as part of MEDDICC Media. She is based in Glasgow, where she frequently drinks too much coffee and tries to justify her stack of unread books she keeps adding to.