12 April 23
Time to read: 4 minutes
Key Takeaways: Female Sales Leader
As our industry moves towards a more equal future, it can be inspiring to spotlight those who are part of the change in getting us there. At MEDDICON, we gathered an all-star panel of experienced female sales leaders to share their insights and expertise. MEDDICC CEO Andy Whyte put his allyship hat on, and was joined by Lucy Williams-Jones from Datadog, Marina Ayton from Zscaler, and Penny Orme from SUSE.
This wasn't the first time that these awesome panelists came together to share their knowledge. In November, they all took part in our AE to Leadership Shift panel, (you can check out the takeaways from that session here!) and their clear, collective sales acumen is what inspired their book: The Female Sales Leader!
In this session, they discussed a wide variety of topics, from seeking mentors to how men can be allies for their female colleagues, and reasons why women make great salespeople.
Without further ado, let's dive into the takeaways!
What's the one thing that our panelists wish they could have told themselves when starting out in sales leadership?
That it's not going to be an overnight success, and that you are not the only person controlling your destiny anymore. On top of that, Marina said, "Leadership is all about creating an environment where you build trust and having that in your team is essential for any kind of success."
Lucy's advice was all words of encouragement: "Do it!" That applies not only to a younger Lucy, but to anyone who has the drive and wants a bit of variety in their day-to-day.
Penny split hers into three:
Have courage in your convictions.

Have confidence in how you deliver your ideas; you know more than you think.

Get either a mentor or an exec sponsor early, because their guidance can be invaluable.
At MEDDICC, we're all about champions. Our panelists talked about the best practices for approaching potential career champions and mentors.
Being proactive. Since you're asking someone to take time out of their very busy schedule, make sure you've done the research about what they can do for you, and give them a compelling reason why they should work with you.

Treat mentorship as a two-way street. You don't want to waste anyone's time, so try to give value back to your mentor in exchange for what they give you. An example of that value could be an exchange of ideas and energy, so your mentor can really feel like they've helped you.

If you have identified a gap in your skillset or expertise, don't be afraid to look for unofficial channels of mentoring to continue your development in that area.

Don't treat mentorship like a simple tick-the-box exercise. Leadership can help here by being proactive in driving forward mentorship initiatives.
How can men be allies to women in their workplace?
Lead by example. When some male allies start to raise their hands and offer to get involved with events and panels, other men will follow.

Offer mentorship, and be an active participant in diversity initiatives.

As a manager, you can coach your teams in unconscious bias.

Call out negative behavior when you see it, and be bold!

Listen to your female team members. Ask them what's working for them and what isn't.

Create a culture of credit and equal measures, where you make effort to look to everyone in the room, and work to ensure your colleagues treat one another the same way, regardless of gender.

Amplify the voices of the women in your team, and use it to make a difference.
Why should women go for a career in sales, and why should organizations want to hire more women in their sales teams?
Sales can provide total independence for anyone who enters the industry. Women are fortunate in the fact that they can offer skills that their male counterparts may not. For example, they can build better relationships more quickly. Because many women in sales may face more obstacles, they are resilient. Women tend to approach sales differently, and as a result, they provide a breath of fresh air for the customer. It gives them the ability to connect with different types of customers that others might not be able to. They also tend to have certain characteristics that lend themselves well to being a successful and good seller, like empathy, good listening, and strong communication. Women's natural curiosity can help them when working on accounts, and their skills at multitasking and crisis management can lend to their success in sales leadership. Sales roles can offer some flexibility which both men and women can benefit from, whether working locations, environments and hours that suit dependents. Penny shared that though she worried before going on maternity leave that she would fall behind, it was actually "such a crazy thing to worry about", as sales is still a good career for parents, and they can continue to succeed while having kids.
Our panelists are not only passionate about sales, but they're passionate about encouraging women to enter the industry and achieve success. If you found these insights interesting, and want to hear more from Lucy, Marina, and Penny, you can sign up for the Female Sales Leader waitlist here!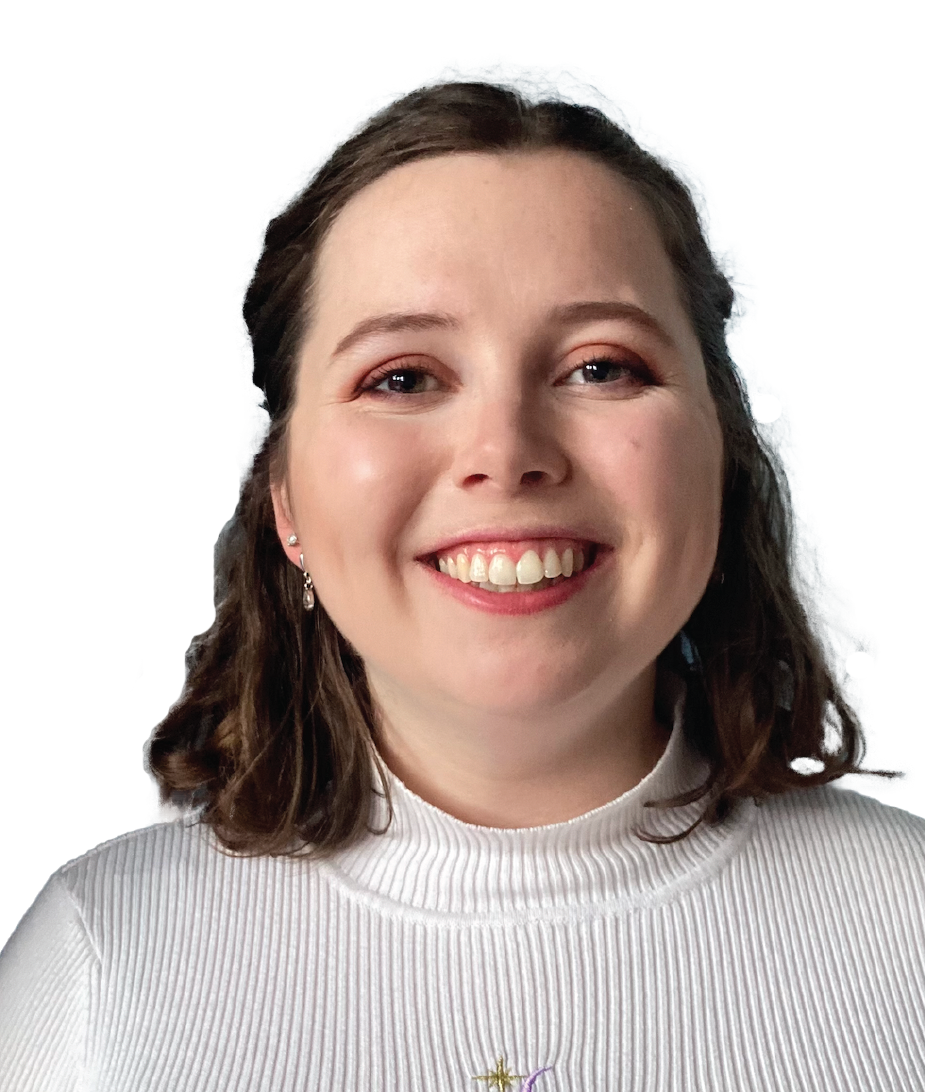 Robin
Robin Daly is Content Editor at MEDDICC, and is responsible for different long-form pieces as part of MEDDICC Media. She is based in Glasgow, where she frequently drinks too much coffee and tries to justify her stack of unread books she keeps adding to.