23 May 23
Time to read: 1 minutes
MEDDICC WELCOMES DICK DUNKEL, CREATOR OF MEDDIC FRAMEWORK, TO THE TEAM
In an important milestone, MEDDICC, the organization revolutionizing sales and go-to-market with its modernized MEDDPICC methodology education, enablement, and content, is delighted to announce the addition of Richard "Dick" Dunkel to its team. Dunkel, creator of the original MEDDIC framework, will make a monumental contribution to the company's evolution and vision.
This move continues to signify the strides of advancement and growth of the business. With Dunkel joining the organization as Chief Strategy Officer, the foot is pressing down even harder on the pedal of acceleration and success.
Andy Whyte, CEO of MEDDICC, expresses his fervor for this significant milestone, "It's an electrifying moment to announce that the legendary Mr. Dick Dunkel, the original architect of MEDDIC, is officially joining us as our Chief Strategy Officer. His immense contribution to the industry and rich experience at innovative companies such as Sprinklr and Celonis enhances our strength immeasurably.
"Dick has been a pillar of support and guidance to MEDDICC since our inception, and his commitment to this mission exhilarates us. His addition to our team symbolizes an exciting juncture in our journey."
Dunkel has a remarkable track record in the sales industry, starting his career selling books door-to-door during his college years and later securing professional roles at industry giants Xerox and PTC. It was at PTC where Dunkel formulated the six elements of the MEDDIC framework, changing the sales industry forever.
Speaking on his new journey with MEDDICC, Dunkel shared: "I am beyond excited to join MEDDICC, an organization that embodies the mission and principles of the MEDDIC methodology. I am passionate about enabling sellers to stay on the right path and see great potential in deepening this impact through MEDDICC."
As a pivotal part of MEDDICC's strategic growth, Dunkel will also feature as a special guest at the upcoming event, MASTERS OF MEDDICC LIVE. This event will provide sales professionals worldwide with an exceptional opportunity to gain insights directly from the creator of the MEDDIC framework as we explore the core principles and their importance in the present day.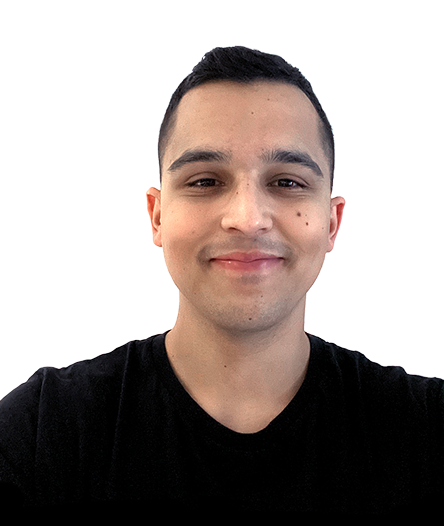 Cameron
Cameron Dhaliwal serves as the Content Manager at MEDDICC, with a rich history in regional journalism, public relations at PokerStars, and digital marketing agencies. Specializing in content creation and strategy, Cameron's expertise spans media, technology, and sales enablement. His work at regional news outlets laid the foundation for his passion in Public Relations, which was further honed during his time at PokerStars. Now at MEDDICC, he leverages his diverse skill set to optimize sales and GTM content.