30 June 23
Time to read: 3 minutes
Systems vs Habits: A MEDDPICC Perspective
In our quest for efficiency and effectiveness in sales, two concepts often stand out: systems and habits. While habits refer to behaviors that become automatic through repetition, systems are repeatable processes designed to achieve specific outcomes. But how do these concepts intersect within the context of MEDDPICC, a comprehensive sales qualification methodology? This article dives into the essence of systems and habits and explores their symbiotic relationship in successfully implementing MEDDPICC.
Systems and Habits: Understanding the Dichotomy
A system, in essence, is a repeatable process designed to achieve a specific goal or outcome. It's a structured approach that guides actions and decisions, reducing ambiguity and driving consistency. In the context of sales and MEDDPICC, a system could be the set of processes and criteria you apply to qualify deals and guide your sales approach.
On the other hand, a habit is a behavior that, once learned, becomes almost automatic. Habits are routines of behavior that are repeated regularly and tend to occur subconsciously. In the sales realm, a habit might be regularly updating your CRM or promptly following up with leads.
Systems as the Foundation of MEDDPICC
Within the MEDDPICC methodology, the role of systems is paramount. MEDDPICC itself is a system—an organized framework that guides how you qualify deals, engage stakeholders, and drive sales. This system provides a roadmap, ensuring that your team doesn't miss critical steps and consistently addresses key elements such as Metrics, Economic Buyer, Decision Criteria, Decision Process, Identify Pain, Champion, and Competition.
Implementing this system within your sales organization promotes efficiency and consistency, eliminating guesswork and driving sales success. Regular practices like deal reviews or "deal clinics" become integral parts of the system, enabling continuous learning and improvement.
Habits: The Lifeblood of System Execution
While systems provide the blueprint for action, habits are what drive the execution of these systems. For example, the habit of consistently applying MEDDPICC criteria to every deal, or the routine of holding weekly deal reviews, ensures that the MEDDPICC system becomes ingrained in your daily operations.
These habits, built through repetition and reinforcement, make the application of the MEDDPICC system second nature to your sales team. Over time, these practices move from conscious efforts to automatic processes, making the execution of the MEDDPICC system seamless and intuitive.
The Symbiosis of Systems and Habits in MEDDPICC
When you view systems and habits through the lens of MEDDPICC, it becomes clear that they are not standalone concepts, but rather two sides of the same coin. The MEDDPICC system provides the framework and guidelines for action, while habits ensure the consistent execution of this system.
In essence, successful MEDDPICC implementation relies on creating a robust system and building habits that support this system. The strategic use of deal reviews aids in embedding these habits and reinforcing the system, driving a cycle of continuous learning, improvement, and sales excellence.
Embedding MEDDPICC: A Dance Between Structure and Execution
The dance between systems and habits is at the heart of the MEDDPICC methodology. The structured approach provided by the MEDDPICC system, coupled with the consistent execution driven by ingrained habits, creates a synergy that propels sales teams towards efficiency, effectiveness, and, ultimately, success.
So, as we continue our journey towards mastering MEDDPICC, let's remember the vital roles of both systems and habits. By designing efficient systems and fostering supportive habits, we can unlock the full potential of our sales teams and steer our organizations toward unparalleled sales success.
FAQs
WHAT IS THE DIFFERENCE BETWEEN SYSTEMS AND HABITS IN SALES?
In sales, a system is a structured process to achieve specific outcomes, like the MEDDPICC methodology. Habits are routines that become automatic, such as consistently applying MEDDPICC to every deal.
HOW DO SYSTEMS AND HABITS INTERACT WITHIN MEDDPICC?
Within MEDDPICC, the system provides guidelines, while habits drive the consistent execution of the system. They function symbiotically to ensure efficient and effective sales processes.
WHY ARE BOTH SYSTEMS AND HABITS IMPORTANT FOR SALES SUCCESS?
Systems provide the framework for action in sales, ensuring consistency and efficiency. Habits ensure the regular execution of these systems, making processes like MEDDPICC second nature to the sales team.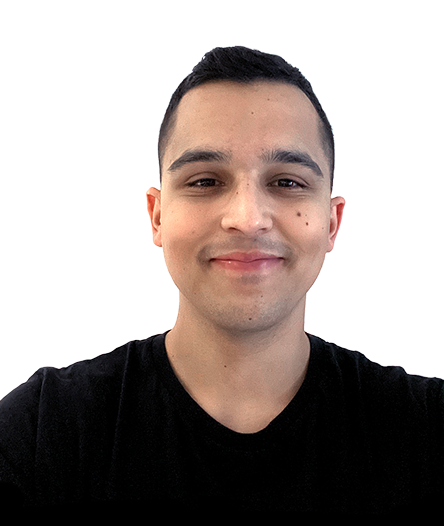 Cameron
Cameron Dhaliwal serves as the Content Manager at MEDDICC, with a rich history in regional journalism, public relations at PokerStars, and digital marketing agencies. Specializing in content creation and strategy, Cameron's expertise spans media, technology, and sales enablement. His work at regional news outlets laid the foundation for his passion in Public Relations, which was further honed during his time at PokerStars. Now at MEDDICC, he leverages his diverse skill set to optimize sales and GTM content.