5 September 22
Time to read: 1 minutes
"Timid Salesmen Have Skinny Kids" - Zid Ziglar
Zig Ziglar was an American author, salesman, and motivational speaker.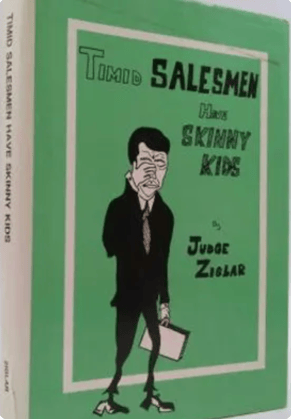 He famously wrote a book called 'Timid Salesmen Have Skinny Kids' which is a quote I absolutely love.
What Zig was suggesting with this quote is that by being a timid salesperson you will not earn enough money to feed your children enough food for them to be anything but skinny.
There is a direct link between being a 'timid' Seller and not being firm enough with your qualification.
Timid Sellers are too scared to ask the questions that will uncover whether their deal is qualified...
By using MEDDIC / MEDDICC / or MEDDPICC Sellers can ensure they are keeping themselves on track in uncovering the right elements to qualify their deal, even if they are naturally a bit timid in style.