8 March 23
Time to read: 5 minutes
Overcoming Gender Bias in Sales: How to Create a More Equitable Sales Environment
Unfortunately, gender bias is prevalent in most aspects of life, and the sales industry is no exception.
Women who work in sales and GTM teams often face challenges and obstacles that their male counterparts avoid, which can be anything from discrimination, less pay, and weaker representation in C-suite positions.
Studies and reports in the sales industry are damning, like one that found how women are less likely to get promotions in sales than men, with women being 1.3x more likely to be snubbed for promotion than men.
These issues can be fixed by industry leaders addressing them and supporting females in our industry. Hubspot recently carried out a report which found that 77% of women in sales believe their gender has played a role in their career development, with 65% even reporting that they have experienced gender bias in the sales environment.
By facing the issue of gender bias in sales and GTM organizations, leaders can implement strategies to overcome it and create a more diverse, inclusive, and equitable team.
In this International Women's Day post, we will look at the issue of gender bias in sales & GTM and give actionable advice on how to overcome it.
What is Gender Bias in Sales?
Gender bias is the differential treatment of someone based on their gender. In the sales industry, gender bias can rear its ugly head in several ways, such as assumptions made around the role of women in sales, women receiving less support, or even getting less pay than men in the same positions.
The occurrence of gender bias creates a negative and hostile work environment, which negatively impacts women's confidence and productivity.
What are Examples of Gender Bias in Sales?
Gender bias can be found in the following examples:
Male sales reps get the reputation for being more assertive and driven than female sales reps, despite doing the same behaviors.

Women receive less support during sales enablement and career development, including less training and review attention or missing out on conference speaking opportunities.

For the same positions and roles in sales, women will be paid less and receive fewer progression opportunities.
Actionable Strategies to Overcome Gender Bias in Sales & GTM Teams
There are many strategies and actions that sales leaders and reps can follow to create an equitable sales workplace. We've outlined the most straightforward below, so you can begin today to make a more inclusive and fair organization:
Unconscious Bias Training: We as an industry, provide training and enablement for so many factors in sales, but one we are missing out on is unconscious bias. This training can enable sales teams to become more aware of their preferences, how to recognize unconscious bias and provide the tools required to overcome unconscious bias in the workplace.

Inclusive Language Training: A simple strategy for beating gender bias is to help sales reps become more inclusive in their language. This training can make sales reps and leaders understand the language they use and avoid using divisive or exclusionary terms. This could also be used when recruiting female sales leaders and individual contributors by ensuring job descriptions and ads are more inclusive.

Empower Women in Sales: Sales leaders can provide empowerment to women in sales by giving them the support and tools they need to be successful. This can be training, mentorship, career development, and equal pay.
Women are the Future of B2B Sales
Whilst currently women only hold a quarter of high-tech sales positions, we are finding out that B2B customer success positions are becoming more female. A report in the Harvard Business Review found that between 50% and 70% of CSMs in B2B sales are women.
Global organizations like Oracle, Salesforce, and others all had women leading their customer success divisions - but why stop there? And it poses the question, why do these companies have more women in CS teams vs the number of women found to be in sales positions?
By implementing these actionable strategies to mend unconscious bias, create a more inclusive language, and implement more diverse hiring and career empowerment, organizations can improve their sales performance and customer satisfaction, as well as retain and develop the best talent.
When a company or organization has a higher percentage of women in their sales division, they are getting a 6% higher profit margin than organizations that have fewer women in sales.
Building a more equitable and inclusive workplace in sales and GTM teams is not just the right thing to do, but can also enhance an organization and boost its level of success. There is truly no downside to building a diverse team across any business or department.
FAQs
What can I do if I am experiencing gender bias in sales?
If you are facing gender bias, you should speak up and advocate for yourself. Talk with your manager and HR, and get support from colleagues. You should also document any instances of discrimination or bias.
How can sales leaders create a more inclusive sales workplace?
Sales leaders can create a more inclusive sales environment by implementing diverse hiring practices, building inclusive language and unconscious bias training, and providing women with support and mentorship.
What are common examples of gender bias in sales?
Common examples of gender bias in sales include assumptions made about the salesperson based on gender, giving women less support and progression than their male counterparts and not being equal in salaries for the same sales positions.
How can unconscious bias training help sales reps?
Unconscious bias training will help sales reps overcome their own biases. They can make more objective decisions and avoid biases that might be discriminatory or exclusionary.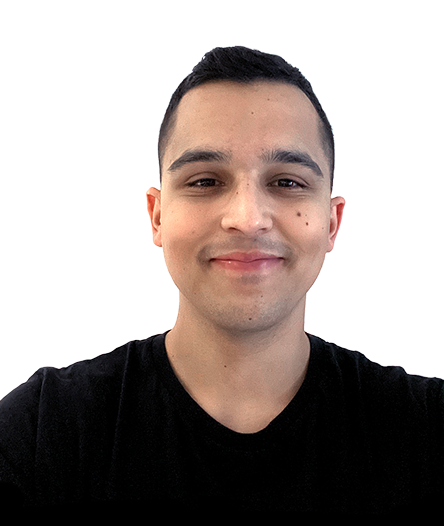 Cameron
Cameron Dhaliwal serves as the Content Manager at MEDDICC, with a rich history in regional journalism, public relations at PokerStars, and digital marketing agencies. Specializing in content creation and strategy, Cameron's expertise spans media, technology, and sales enablement. His work at regional news outlets laid the foundation for his passion in Public Relations, which was further honed during his time at PokerStars. Now at MEDDICC, he leverages his diverse skill set to optimize sales and GTM content.